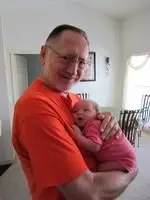 John C. Hopkins is a Licensed Professional Counselor specializing in individual, couples and family therapy and Employee Assistance Program Services, and has maintained John Hopkins and Associates as a private practice in Tyler, Texas.

With over 40 years experience as a Professional Counselor, and as a graduate of East Texas State University (now Texas A&M - Commerce) with a Master of Science degree in Counseling, he is currently serving as a private practitioner working with a broad spectrum of clients.
John is an interactive, solution-focused therapist. His therapeutic approach is to provide support and practical feedback to help clients effectively address personal life challenges. He integrates complementary methodologies and techniques to offer a highly personalized approach tailored to each client. With compassion and understanding, he works with each individual to help them build on their strengths and attain the personal growth they are committed to accomplishing.
Graduate Study in Counseling

Post Graduate - University of Wisconsin - Milwaukee 1974
Master of Science in Counseling and Psychology - East Texas State University (now Texas A&M - Commerce) 1968

Undergraduate Study

Bachelor of Science in Business Administration and Psychology - East Texas State University 1966


Licensed by the Texas State Board of Examiners of Professional Counselors since 1983.

Additional Training in Basic and Advanced Critical Incident Stress Management, Gambling Addiction, Community Emergency Crisis Counseling.

Professional Memberships

Texas Counseling Association
Piney Woods Counseling Association